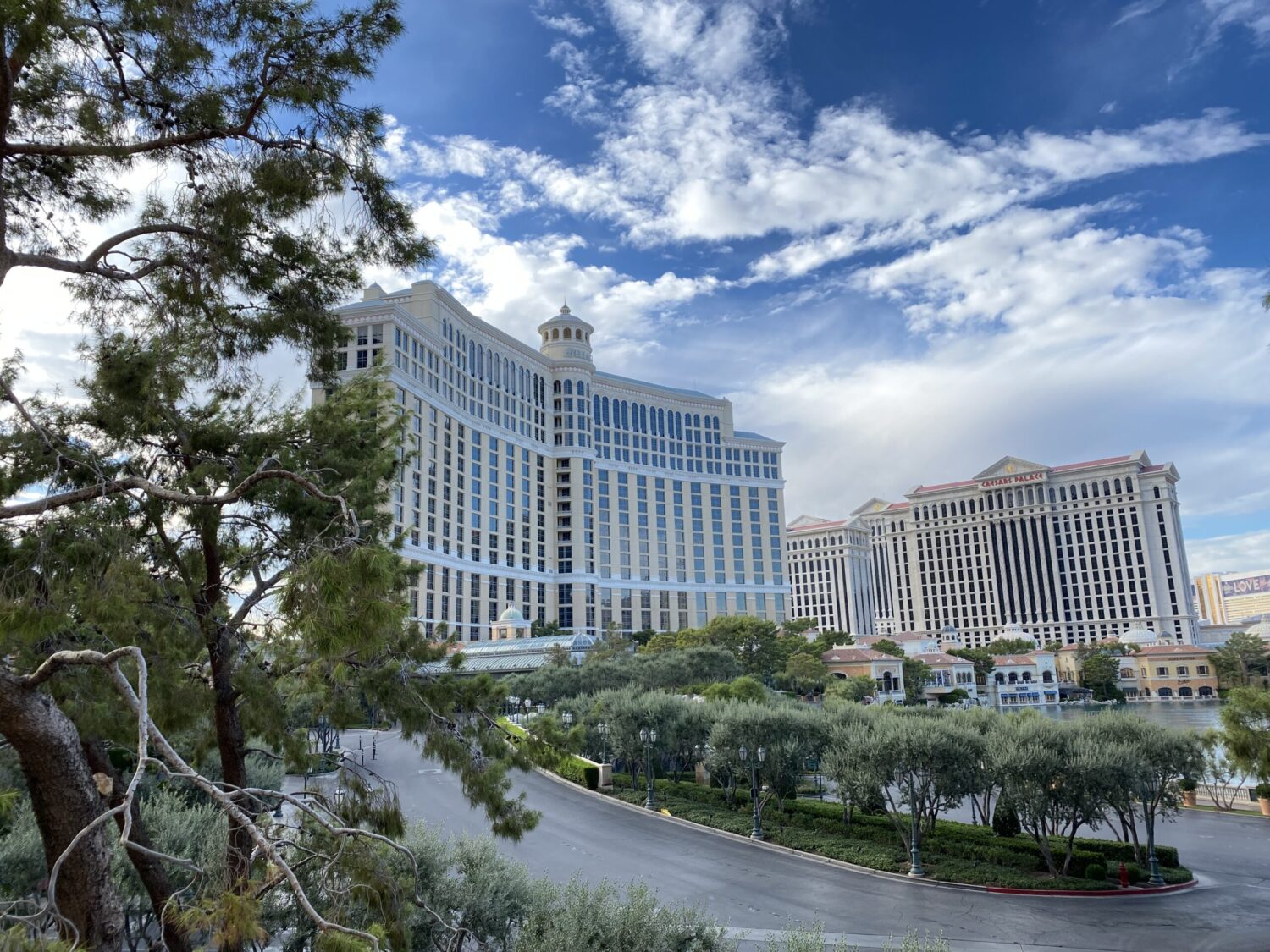 Influencers do not widely review Bellagio. Perhaps because they don't doll out freebies like other, more desperate resorts. Yet, ironically, Bellagio is the perfect influencer hotel. Everyone is looking at Bellagio. Other Strip resorts charge extra for rooms that have even a sliver of a view of the famous fountains. Even the interior is an influencer paradise. It remains one of the few hotels that has things just to have them. There are actually pretty things that don't generate revenue. The conservatory, the Chihuly blossoms, the women strolling hand-in-hand with men decades older. Just beauty for beauty's sake. Spectacularly, Bellagio remains mostly untarnished by YouTubers, Tik Tokers, and other impeding videographers.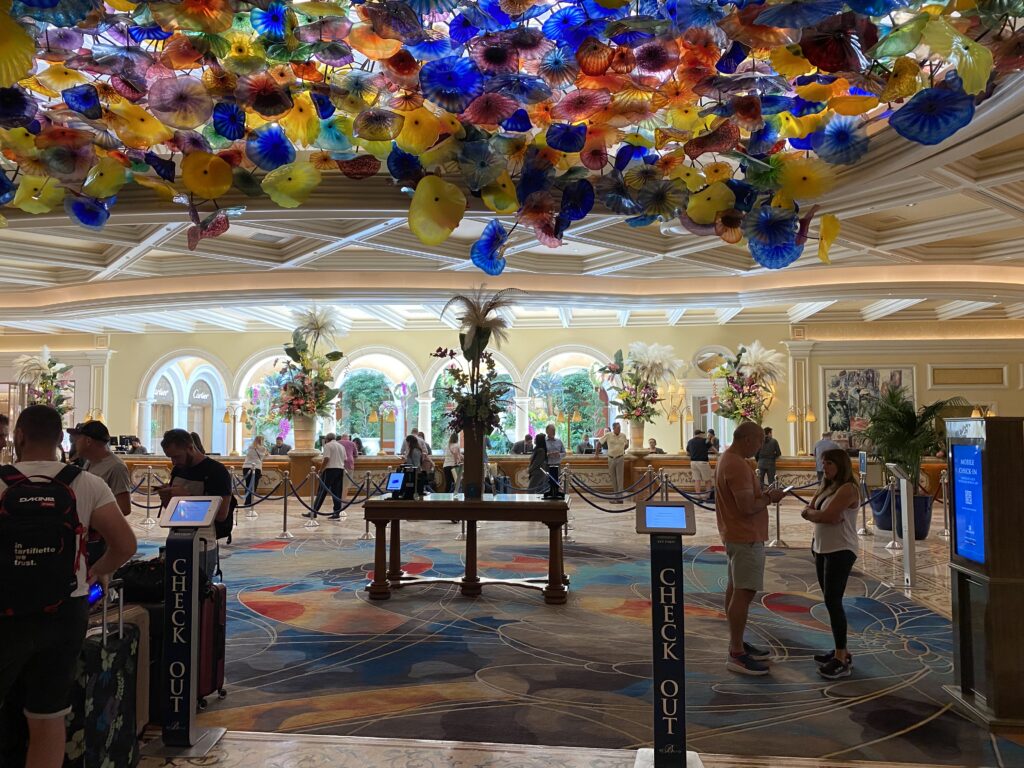 After a decades-long obsession with Bellagio, my wife and I stayed for two nights in September 2022. When we arrived, a swarm of conventioneers crowded under the Fiori di Como, that beautiful glass art that hangs above the lobby. The Ford Motor Company was having a large meeting for the weekend, presumably to discuss why they haven't made a compelling car since the Ford Focus RS. In a marked turn of events, Ford this weekend turned out to be reliable— reliably in the way. Every bar, lounge, or any place you may want a break from the typical Vegas racket was overrun by a barrage of name-tag-clad blowhards who seemingly didn't realize that if they all just talked at a normal volume they wouldn't collectively drown out the more alluring sounds of slots stirring and table game chatter. 
In what seemed like a desperate attempt to satisfy a normal visitor, the front desk agent who worked with us tirelessly, and unprompted, mind you, tried to find us an upgrade. But knowing she battled against a tide of conventioneers, I didn't expect much. I even attempted to give subtle hints that she needed not to continue after several minutes of coming up empty. She called multiple floors, hoping a room of substance had been recently turned over but not yet updated in their system. Eventually, we lucked into a corner room. Not a suite, but bigger than a standard king of the same room type. We gave her a tip as a "thanks".
When we got into the room, much like getting into a Ford sedan with over 50K miles on it, things got a bit hairy.
What's the going rate for pubic hair in Las Vegas?
I noticed a present left over from the previous guests in the bathroom. It turned out to be a harbinger—the bathroom hadn't been cleaned at all. We didn't make much of a stink about it. There was obviously a lot of pressure on the housekeepers to turn over rooms quickly. We phoned housekeeping, they said they would send somebody within 15 minutes to clean the bathroom. That didn't happen. I escalated it to someone else. I can't remember if it was the front desk or another employee. I told them we'd be going for a stroll anyway, so if they could get it done in the next hour, we'd still have plenty of time to shower and make our dinner reservation. When we returned from our Strip walk, those pesky buggers were still there. I called the same number to report my dismay at the lingering fuzzy pad.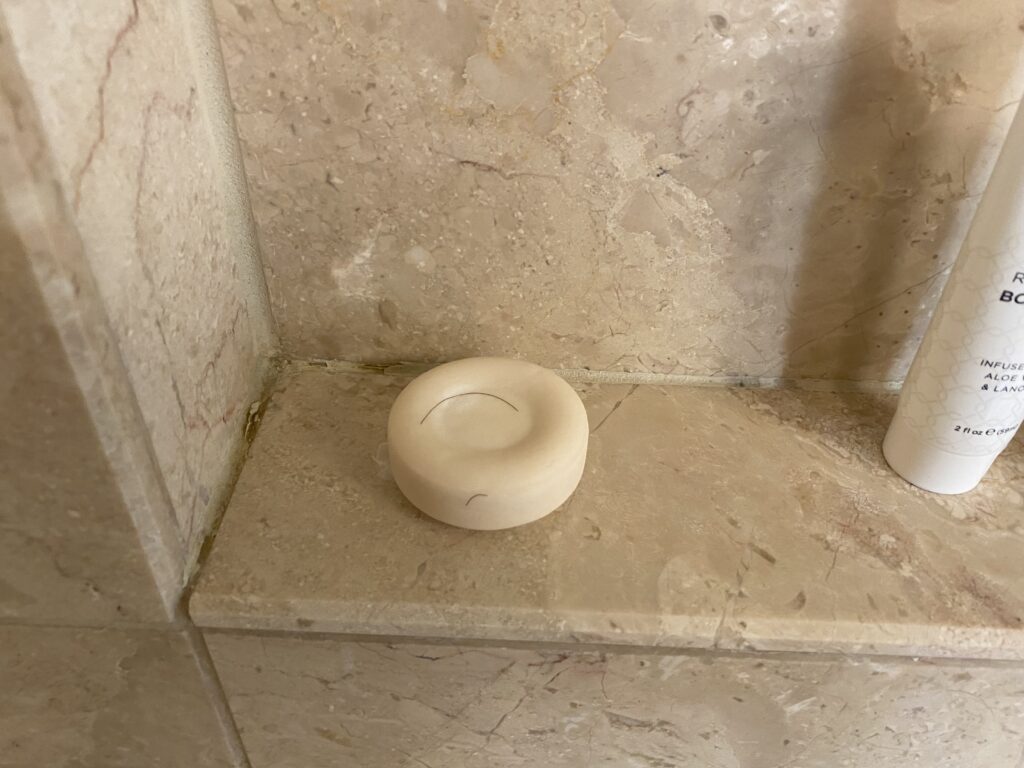 Luckily, the same woman answered and expressed equal displeasure that it hadn't yet been resolved. She promptly moved us to the same room on the floor above and gave us $150 resort credit for the trouble. I shared this on Twitter at the time it happened and multiple people proclaimed they would've argued and received more for what is a blunder by Bellagio. That may be so. Though, it didn't impact our day much.
Resort Fountain View King
The updated living space is precisely what I expected from Bellagio. Gold trim punctuates simple furniture pieces. They're a notch below elegant, but fitting for Bellagio's current state. It's a comfortable and comforting design. Guests in fountain-view rooms will be looking out the windows anyway—no need to overdo it. It's a fine improvement over the unnecessarily grand hutches and entertainment stations that used to be there, which have now been rehoused at Luxor.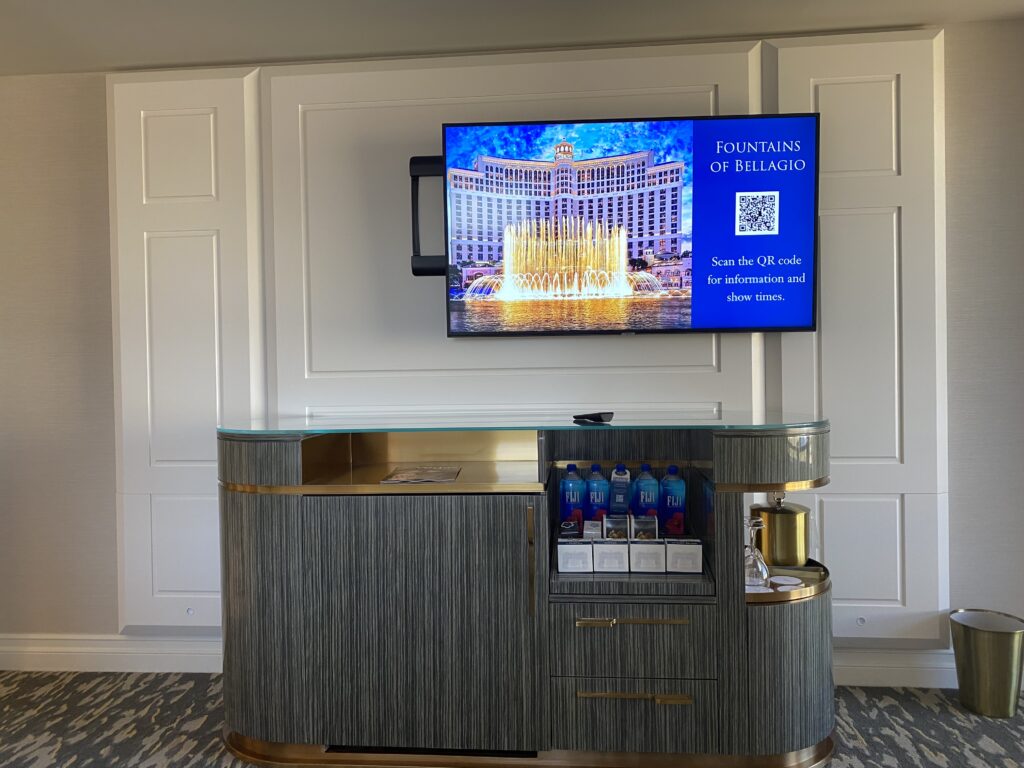 The oddity of Bellagio Tower corner rooms is that the television is on either the north or south wall. Again, there are more important things to watch, but if we did want to catch a show from bed, we would've had to at an odd angle.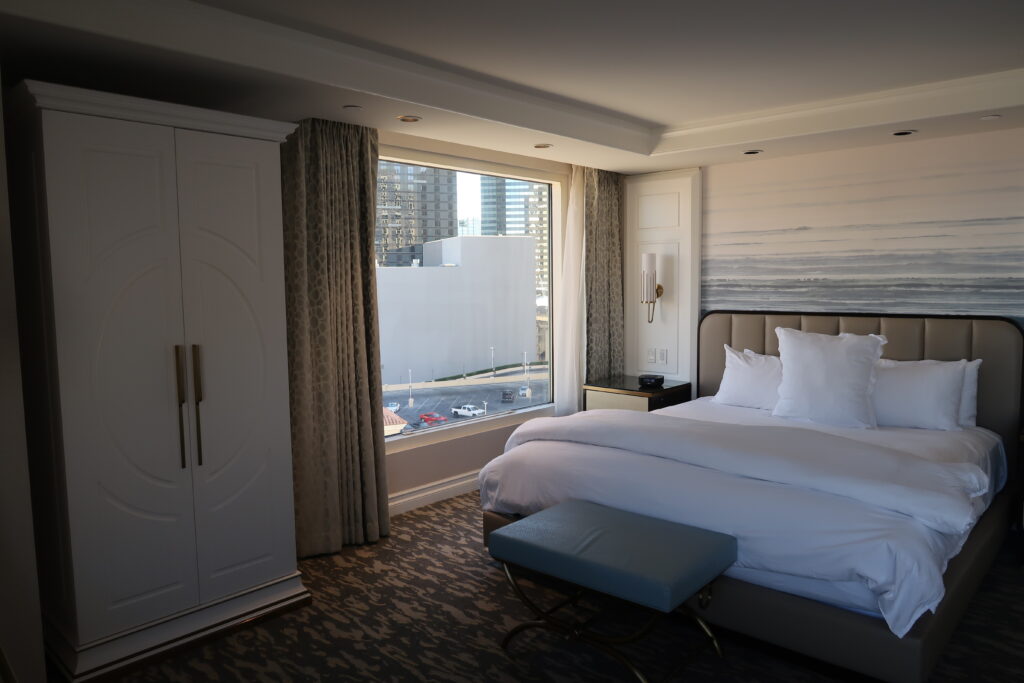 The bathroom was in a state of disrepair. We stayed in September 2022 and I've heard the corner room bathrooms have been remodeled to match other rooms in the tower. Thank goodness, because for a luxury property, it was disappointing.
Dining at Bellagio
Expectedly, Bellagio has a wonderful lineup of high-end cuisine: Picasso, Lago, and probably other restaurants end in 'O'. There's actually a show called 'O', come to think of it. My wife and I ate at Picasso, which was as lovely as we'd hoped and as pricey as we imagined. Our $150 hair credit took care of my wife's wine pairing. Mayfair Supper Club hosts a different kind of vibe, higher energy than you'd normally find at Bellagio, and, from reviews, is a better all-around supper club than Delilah at Wynn.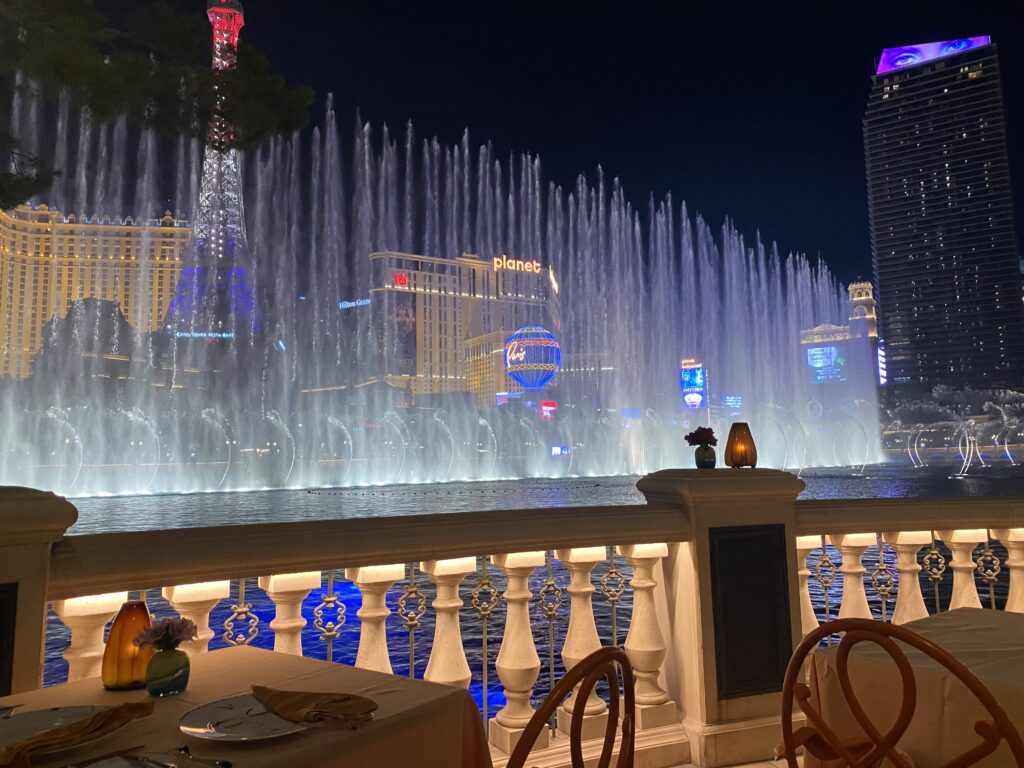 Bellagio has seemingly taken efforts to dissuade casual diners. There are few places to grab and go. The aptly named Snacks is open 24 hours and is the best option for a quick bite beyond coffee shops and pastry outlets. 
Bellagio pool
The pool is wonderful with plenty of greenery and quaint spaces and multiple options if you want to reserve your own space ahead of time. The Florence Spa cabanas tend to be the sweet spot price-wise if you have a group or are looking to splurge as a couple. The Cypress Pool, the small adult pool, also has reserved seating. We didn't have time to enjoy the pool during our stay, but my wife did have a, in her word, "lovely" massage at the spa. She did note that the spa at Bellagio simply isn't up to par with the more current luxury resorts and favored Resorts World, another hotel we stayed at on this trip.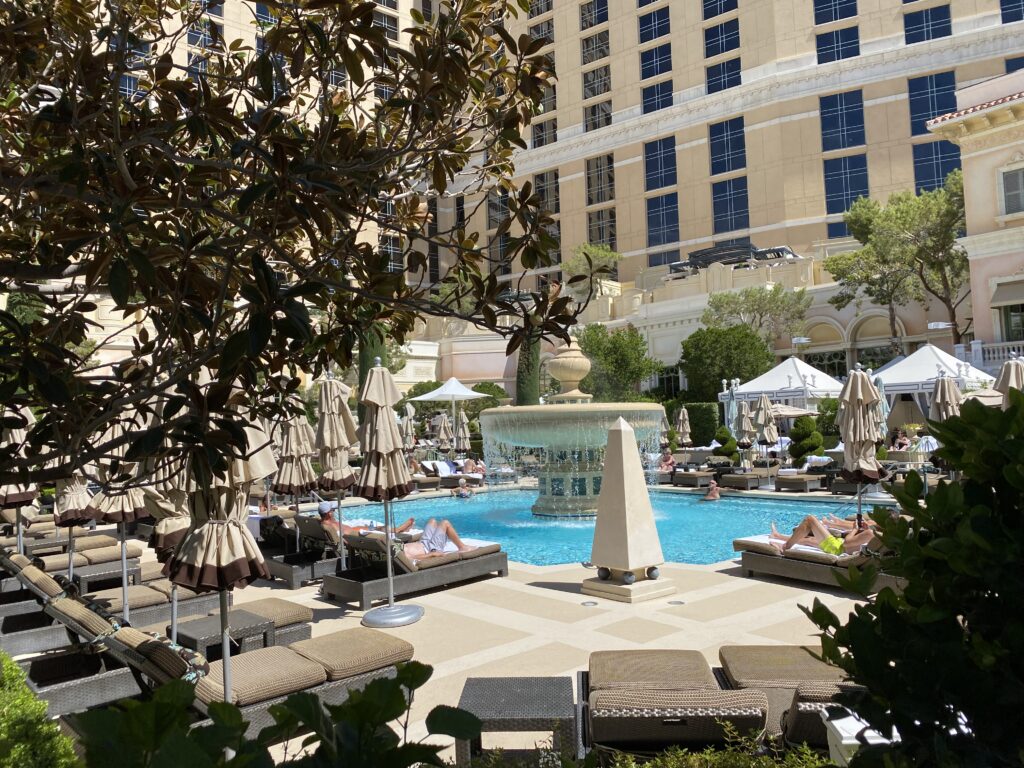 The casino
Bellagio seems to be in a decade-long transition. Parts of old Bellagio still remain; the red and green marble is a signature of the original design. The wonderful awnings are gone and the color tones above shoulder level have shifted to bright pastels. I'm ambivalent about the confluence of new and old Bellagio. This has very much been an aspirational resort for me. I remember watching Clooney's version of Ocean's 11— I wasn't 21 then and Bellagio was still relatively young. I was selfishly hoping to experience that version of Bellagio. They say taupe is very soothing.
The sister hotel, Cosmo, is a Mecca for slot players, but from my untrained eye, Bellagio has a good mix of slots as well. If you're a craps player, you can occasionally find a $15 table in the early morning but expect $25+ for most tables throughout the day. The crews at Bellagio are top-notch, what you would expect at a high-end casino. There's still a smattering of older, sticky video poker machines on the floor. They're charming here perhaps because I, lacking objectivity, give Bellagio the benefit of almost every doubt.
There's not much meandering around Bellagio. It's very much a purpose-driven resort. You don't fall into a lounge or restaurant by accident, you find yourself somewhere in Bellagio because you meant to go there. The bothersome thing about it is when you walk around with that sense of purpose, you miss the beauty around you. There are plenty of wonderful things to take in at Bellagio too, like Petrossian Bar, which perhaps provides the best people-watching in Vegas.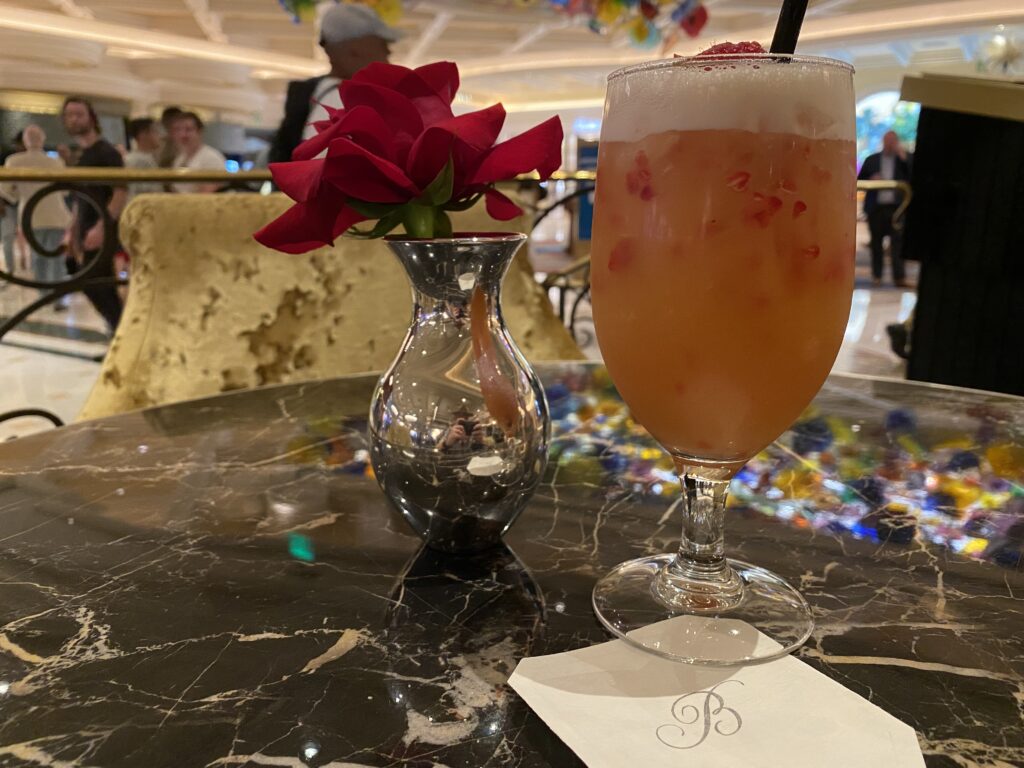 The best deals at Bellagio
Well, there are none. You're paying for location, beauty, and service. Bellagio, like Wynn, knows exactly what it wants to be. No couponing. No happy hours. No deals. It's a straightforward high-end resort that delivers value if you're willing to pay. You could consider a credit card strategy to offset costs. Bellagio is bookable using Hyatt points. And while I'm not the biggest fan of the MGM Rewards credit card, you can earn points and use them for most things you'd normally pay for with cash around the resort.
The elegance and sophistication of Bellagio is paralleled and even surpassed. Bellagio is an imperfect resort. Yet it's the catalyst for my Vegas nostalgia and my incurable yearning to visit again. The fountain's water cannons, which act as the beating heart of the Strip, are pleasantly seared into my memory and a visit without hearing them wouldn't be proper at all. As long as that little Lake Como is supplanted in the center of the Strip, I'll maintain my passion for it, despite its flaws.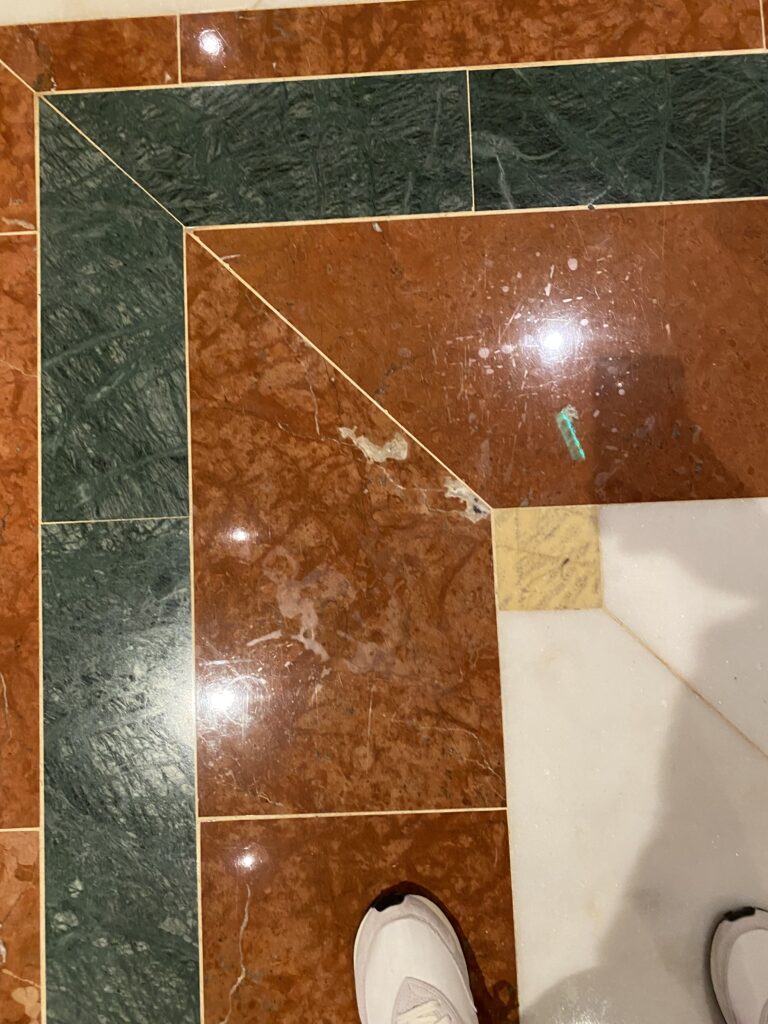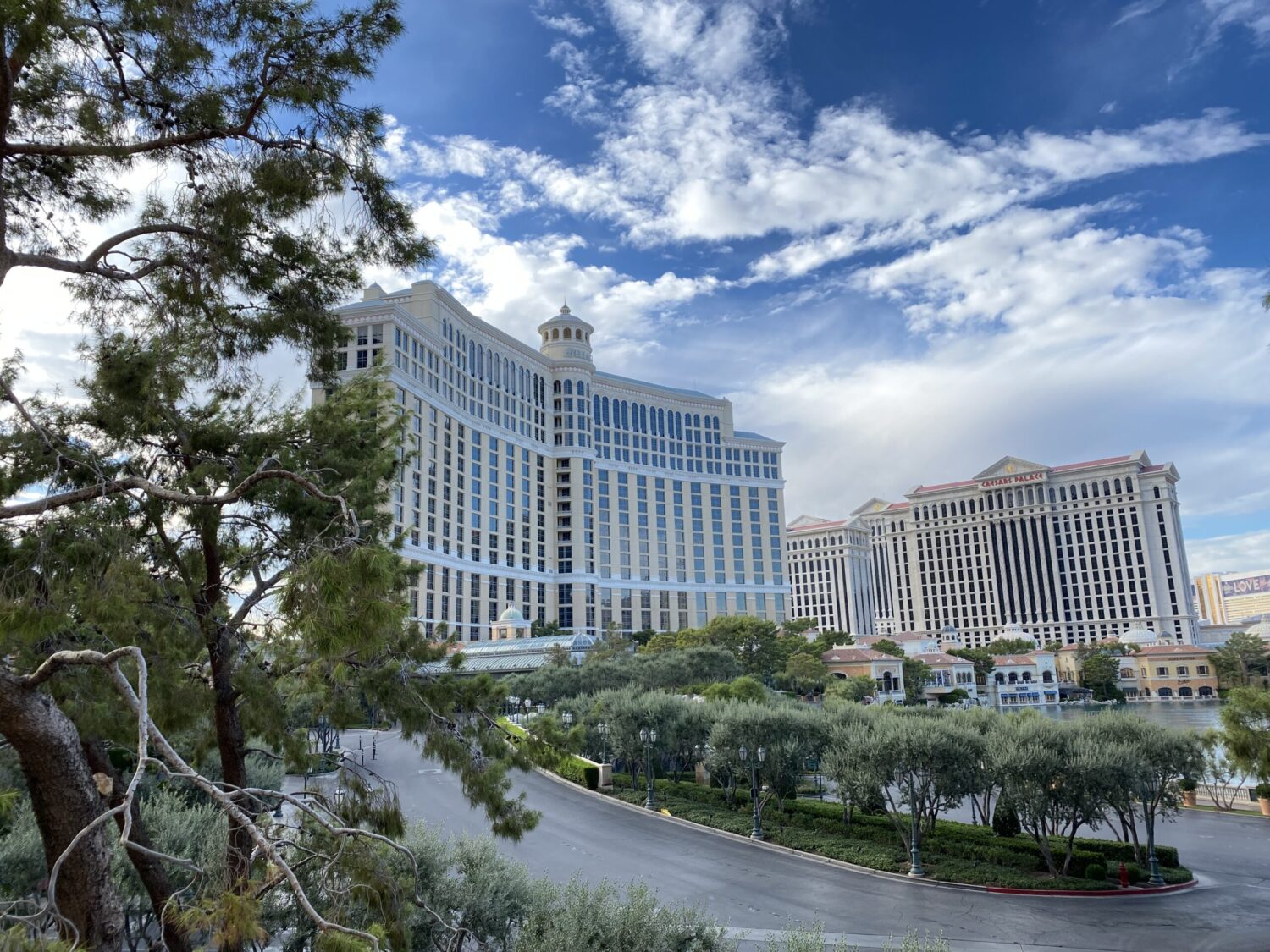 Bellagio Las Vegas: Review
Aging Icon
There's lots to love at one of Vegas' most famous resorts, but low rollers may struggle to find value.