There's one thing you need in Vegas to solidify your casino in the low-roller market, inexpensive steamed weiners. Downtown Grand (DTG) is now staking their claim. The new casino cart offers $2 Nathan's hotdogs and a cup of PBR, the blue ribbon-clad beer.
Beer & Dog 🌭🍺 for $2 DTG. Time for a nap! pic.twitter.com/0hM2WhrKM5

— Pennys4Vegas (@Pennys4Vegas) July 24, 2023
Naturally, this deal, which is part of a larger initiative DTG is calling the "Welcome Back to Downtown Deal", was rolled out before low roller extraordinaire, Pennys4Vegas, made his first stay at the hotel.
We kicked-off our "Welcome Back to the Downtown Deal" where we're bringing value back to Downtown Las Vegas! Stop by for a $2 hot dog and beer and enjoy all the other great deals here at DTG! #DowntownDeal pic.twitter.com/iZiNw8yPpr

— Downtown Grand (@Downtown_Grand) June 1, 2023
DTG should get more love than it does. It's a short stroll from the Fremont Street Experience and has a pleasant casino and clean, modern hotel rooms. This new deal is probably the best deal to come along since The New Deal. DTG is offering relief, recovery, and reform for a class of gamblers in danger of being forgotten, the low roller.
If you're struggling to find $5 tables downtown, DTG is worth the walk. There's also a $1 blackjack table, though it pays even money on blackjack. That's a small price to pay for the cheapest table game experience in town. Though, I think the best value is their Gambler's Specials. Access to the menu of deals requires 25 base points of play, a small pittance for access to $14.99 prime rib, which is quite good.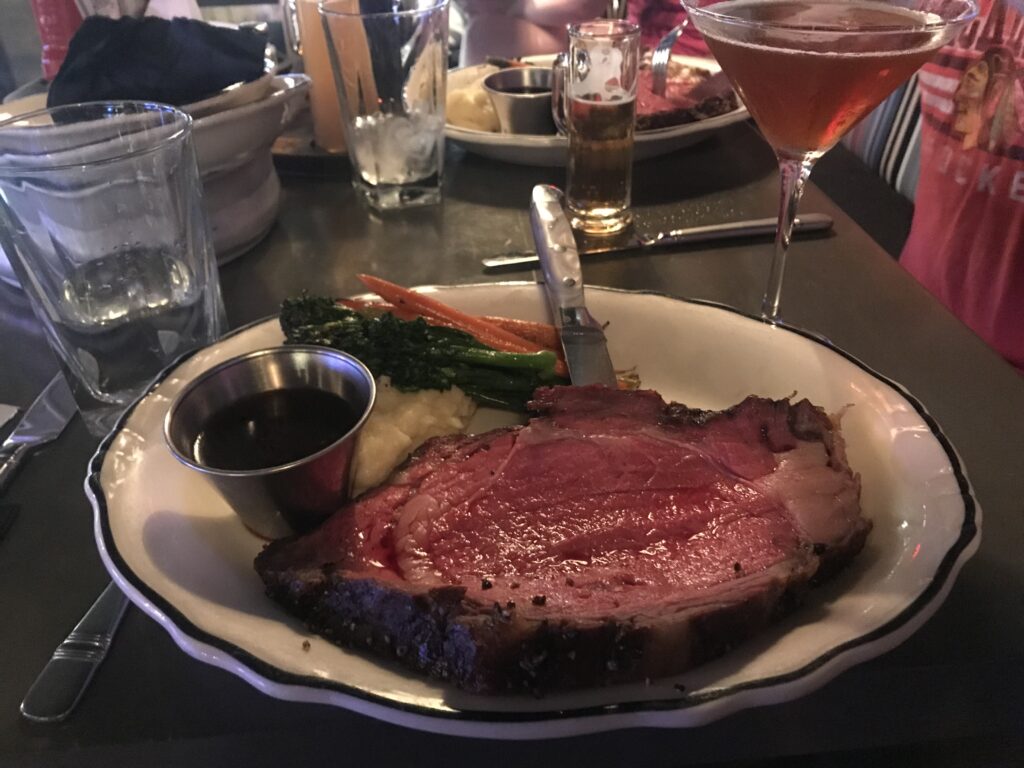 But beyond their attempt to entice locals and low rollers, DTG is one of the bright spots downtown. I especially like their Citrus pool deck. That, and their rightfully heralded Pizza Rock has a great happy hour and their pizza-by-the-slice is perfect for a grab-and-go when walking around DTLV. I have, on more than one occasion, grabbed a slice and took it to an empty Furnace Bar to play some VP with a comped beer or two. Don't worry, I made sure I kept the VP terminal smudge-free. I'm not normally someone who's inclined to eat and play, nor do I think bartenders enjoy it either, but I think they just liked the company and tips. The point is, if you've got a modest budget, now is as good a time as any to give DTG a visit.