Paying for things that used to be free is the new normal in Las Vegas. You can still find free seats at many of Vegas' sportsbooks on game day. But for big events and popular books, securing a spot with a paid reservation may be your best bet.
Not all sportsbooks are created equal and prices can vary wildly even at casinos within the same company. But there's one sportsbook for 2022 that offers the best value if you want to be sure you and your group have a reserved spot to watch your favorite team.
The Cromwell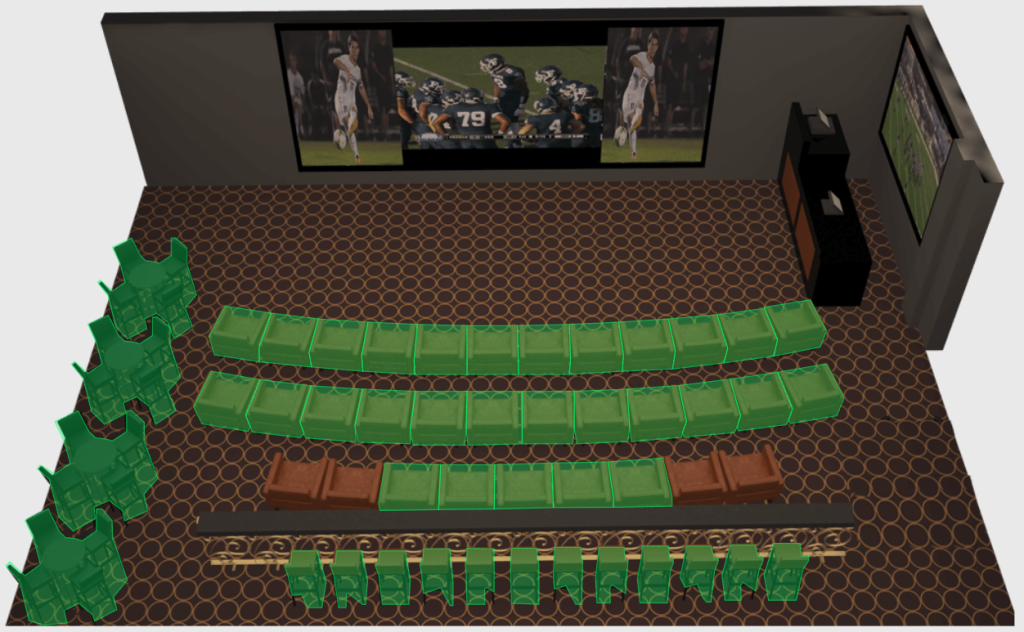 Tucked away in the boutique hotel and casino, The Cromwell's sportsbook is modest in size with a capacity of 50, but big in value. You can book individual bar seats or larger loungers as well as tables for a group of four. Here are the general prices for football Sundays in 2022:
Bartop: $75
$45 rental fee
$30 minimum spend agreement
2 drink tickets included
Lounger: $65
$35 rental fee
$30 minimum spend agreement
2 drink tickets included
Table Package for 4: $220
$100 rental fee
$120 minimum spend
2 drink tickets per person included
Reservations start at 9 AM and sales tax and gratuity are not included in these prices. Also, know these prices will vary based on demand. They've changed since I last looked weeks before publishing this. Consider this a guide, not a rule.
Free is best, but not having to stress about finding a place to sit to watch your favorite team can be worth it if the price is right. A three-hour game will cost you roughly $25 an hour. That's a good rate for entertainment in Vegas. You can reserve your seat at The Cromwell sportsbook online.
For a recent Cheapskate Vegas Newsletter, I surveyed prices at all the bookable sportsbooks in Vegas. Paid members can see that full list which includes a center-Strip casino where you may be able to reserve a spot for free.
If you have a preferred place to watch a game, whether it be a sportsbook, bar, or suite, share it in the comments. I'd love to hear more, cheap options.
Feature image courtesy of The Cromwell