Video poker playing cocktail fanatics have bemoaned the loss of Cosmo's drink ticketing system. It wasn't a hit when installed, but a generous policy allowed players to combine tickets for high-valued drinks. Cosmo's bar top machines have switched to the now popular light system. Word is you can still get drinks valued at up to $20, which is still a fair cocktail return to player, but it's quite a fall from its prime, which saw players actually taking bottles to go, much like redeeming a handful of tickets at an arcade. Granted, the prizes were much better than a bookmark or knockoff action figure. If Cosmo's new policy has you bummed, consider these two other options:
Resorts World
Resorts World gets a mixed bag of reviews. One thing in the casino's favor is its video poker comp policy. At Cyrstal Bar, which is the main, center casino bar, players betting at least $1 per play can get comped up to $24, which includes their signature Genting Old Fashioned and features a Highland Park 12 yr, a respectable scotch. I normally suggest playing max credits for quarter video poker ($1.25), but the $1 per play/spin accommodates other games on the bartop.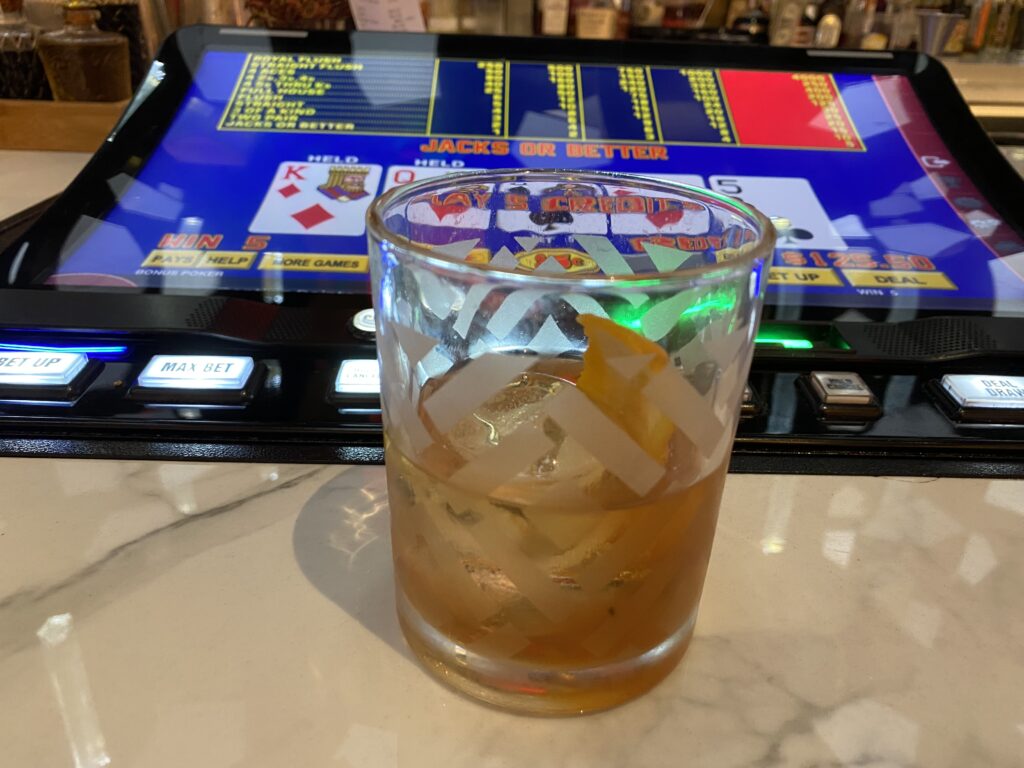 Resorts World's High Limit Bar takes things up a notch. I've talked with several people who raved about their generous comp policy. The High Limit Bar comps up to $25, but the VP minimum is $1 per credit, so quite a bit more than Crystal Bar just steps away. But, if you're normally playing $10 per spin, you can get comped drinks up to $100 in value. This opens the door to some compelling spirits. Thanks to Adam (great name BTW) for this report.
Resorts World high limit lounge is a great spot for $1 VP players. Easy bar seating during a football game when every other bar was packed. Comps up to $25 – and if you play bigger (bartender said $10 a hand quickly), that goes up to $100.

— Adam DiBiase (@DiBiaseAdam) January 15, 2023
This certainly seems like a stretch of the budget for most and I understand that. If it is too much, sticking with Crystal Bar is still a solid bet.
Red Rock
Red Rock's revamped high-limit space did more than update some terminals, it unveiled a generous comp policy as well. @Turbulencetoo visited the bar recently and shared that the bar has the light system and when playing $7.50 a push, when the light was on, he was comped all drinks up to $100 in value. This includes all but one of their specialty cocktails. Yes, they have a cocktail that costs $175. He didn't test at any denomination of play lower than $7.50 a play. So it may work at a lower cost, but we have yet to confirm this.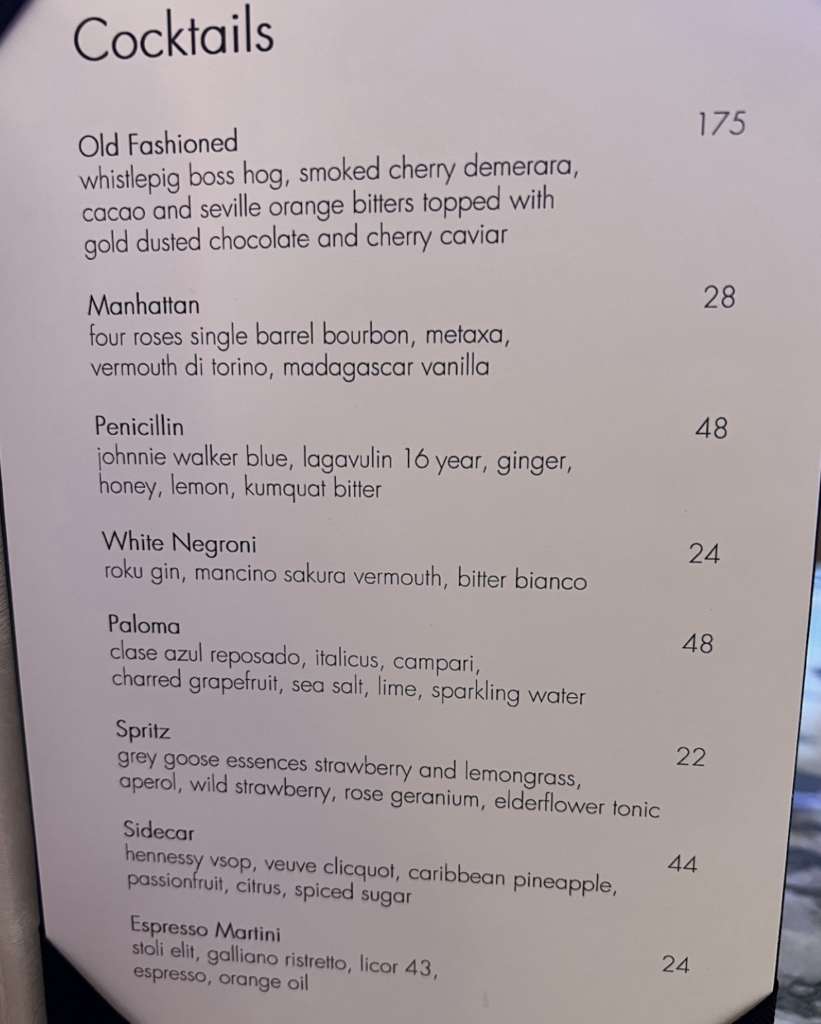 Turbulencetoo also reported that the bartenders have some flexibility with the comp system. For instance, if you wanted a high-end pour of a spirit that costs over $100, they could comp that $100 and you would just pay the remainder. So if you wanted a taste of something that costs $140, you'd be charged $40. Red Rock is popular among locals, but this may be the boost some video poker players need to finally take the trip off-Strip.
My main approach to casino gambling is enjoying the atmosphere and a good drink. I'm not going to get a quality drink at a $10 blackjack table. Yes, video poker does churn through more hands per hour, so it's up to you to balance the value proposition here. I wouldn't extend your budget just for a drink, but if you're a fan of video poker and want something with substance, give these two casinos a try.
Thanks to both Adam and @Turbulencetoo for sharing. Let me know if you find any other good spots out there.